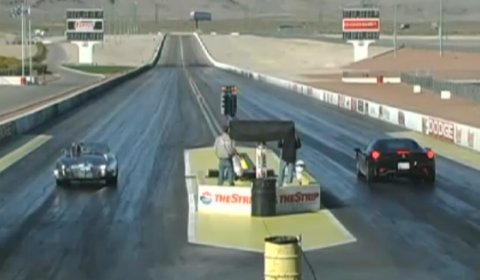 Following the initial teaser of a drag race between a Shelby Cobra and Ferrari 458 Italia shown to you all yesterday, we can now show you the video below which holds the end result.
Just a recap. The winner will get $ 400,000 cash! Dan Bilzerian in his tricked out 65 427 Shelby Cobra betted the amount of money that his American muscle can run a faster quarter mile then his friend Tom Goldstein's 2011 Ferrari 458.
Check out the video below for the final result.
Thanks to Halvstein for the tip!