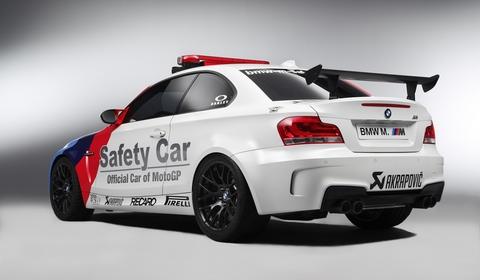 The BMW 1-Series M Coupé made its European debut during the Brussels Motor Show back in January. For many BMW enthusiasts this is one of the best cars the guys from Munich could introduce.
BMW presented an lighter version in classic red, white and blue ///M livery, which is meant to race as a safety car for Moto GP.
Of course this new 1-Series Coupé comes with more than just a paint job, however, as only the engine and transmission from the production car have been carried over. The car comes with a new carbon fiber and polycarbonate body, a titanium exhaust and an adjustable rear wing on the back.
In the cockpit you'll find a roll cage, a pair of racing buckets and a six-point harness.