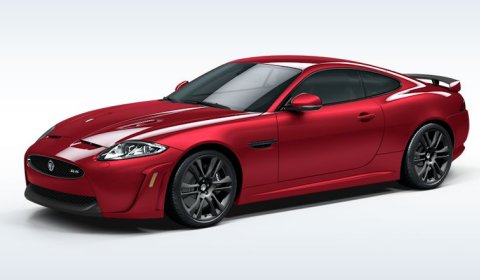 Jaguar has released the configurator of the new road-going XKR-S, the hottest version of its aging XK platform to date. In the program you will spot some unique details, like the colors called French Racing Blue, Italian Racing Red, Ultimate Black Metallic and Stratus Grey Metallic.
The uprated supercharged AJ-V8 Gen III R direct-injection engine produces 550hp together with 680Nm of torque. The power enables a sprint from standstill to 100km/h in just 4.2 seconds. Additional modifications to the XKR-S include a new sports exhaust, sharper suspension settings and optimized ESP program to allow for a bigger tolerance. A new rear spoiler should improve down force and improve grip.
If you desire, you can build up your own at this link.