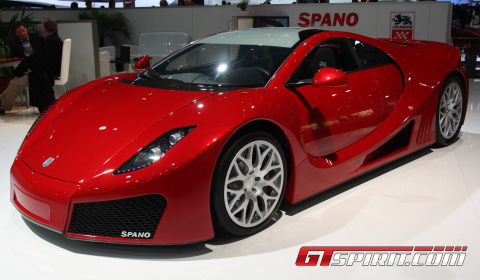 This years Geneva Motor Show included a showcase of the GTA Spano. A red version of the Spanish sports car was placed on the stand at the Swiss fair.
A limited edition of 99 models of GTA Spano will be produced by GTA Motors. The brand is characterised by its exclusive look and high performance, which accelerates from 0 to 100km/h in under 3 seconds and has a top speed of over 350km/h.
The Spanish-built GTA Spano will retail in Europe for € 600,000 (£ 496,000). The pricing puts it head to head with some serious competition including offerings from more established companies.
The video shows the red GTA Spano in close-up.