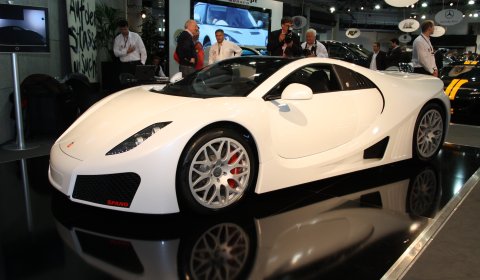 This year's 81st edition of the International Geneva Motor Show will include the participation of GTA Spano, which will make its debut in this trade fair.
After its successful exhibit last year at the Top Marques Monaco event, GTA Motor prepares its participation in Geneva, which is open to the public between 3rd and 13th March. With its participation in the Swiss fair, GTA Spano will be shown for the first time in a generalist automobile fair.
A limited edition of 99 models of GTA Spano will be produced. This brand is characterised by its exclusive look and high performance, which accelerates from 0 to 100km/h in under 3 seconds and has a top speed of over 350km/h.