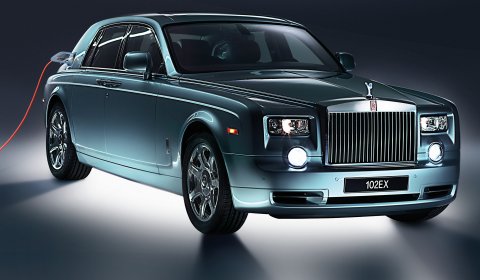 Rolls-Royce Motor Cars has presented the Phantom Experimental Electric 102EX at the Geneva Motor Show. It is the world's first battery electric vehicle for the ultra-luxury segment and fully functioning. With the 102EX, also to be known as the Phantom Experimental Electric (EE), it is the company's intention to carefully test the opinions and reactions to alternative drive-train options of owners, enthusiasts, members of the public and the media.
There are no plans to build a production version of this car. Phantom EE's role is as a test bed, designed to explore established BEV technologies, to pose as well as to answer questions.
The naturally aspirated 6.75 liter V12 petrol engine and six-speed gearbox have been replaced by a lithium ion battery pack and two electric motors mounted on the rear sub-frame. These motors are connected to a single speed transmission with integrated differential. Each motor is power rated to 145kW, giving Phantom EE a maximum power output of 290kW and torque of 800Nm. This compares with 338kW for standard Phantom with maximum torque of 720Nm, delivered at 3,500rpm.
The Nickel Cobalt Manganese battery – the largest ever fitted to a road car – weighs a massive 640kg and holds around 230Wh/kg, a high energy density which is important in achieving an acceptable range between re-charges. Pre-launch tests suggests Phantom EE should run to a range of up to 200km. Delivered on a constant wave of torque, 0-60 will be achieved in under eight seconds (5.7 seconds in standard Phantom), with top speed limited to 160km/h.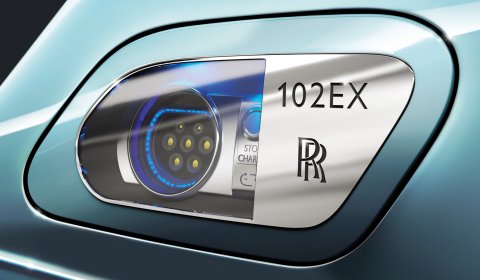 Re-charging is done with a plug and five-pin socket which takes the place of the normal fuel filling mechanism for Phantom. The standard fuel filler cap has been replaced by a design featuring a clear window, displaying the RR logo and 102EX motif. The window frames rear-mounted, tricolour LEDs present the car's charging status. Charging takes up to 20 hours via single phase and eight hours via a three-phase socket.
Additionally, Rolls-Royce offers induction charging on the 102EX. This allows re-charging to take place without any physical connection. There are two main elements to induction charging; a transfer pad on the ground that delivers power from a mains source and an induction pad mounted under the car, beneath Phantom EE's battery pack.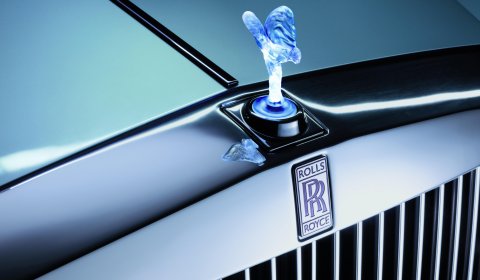 Phantom EE's Spirit of Ecstasy, sits atop the radiator grille above the red double-R badge applied to EX models. Made of Makrolon, rather than stainless steel, it will be bathed in blue LED light, hinting at the electric technology beneath the bonnet.
On the inside, the fuel gauge in particular has been replaced by an elegant battery charge indicator. A power reserve dial is located beside the speedometer. The center console holds the charging display, sited below the central arm rest. A simple switch is used to start and halt charging, while the display itself features a bright plate with an image of a battery, lit by LEDs.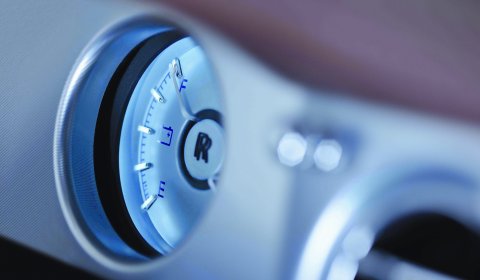 Finally, the concept uses a leather interior derived from a natural vegetable tanning process called Corinova. It distinguishes itself by being entirely chrome free. Most leather produced for automotive applications is chrome tanned. This is an important constituent that helps to stabilise animal hides and transfer collagen into leather fibres.
Feel to share your opinion about the luxury vehicle below. Rolls-Royce is happy to hear your thoughts on the car and we are willing to share those with them.