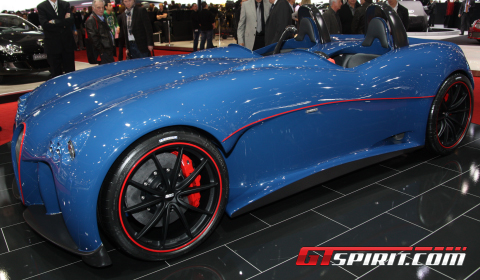 Wiesmann is present in Geneva to present a brand new Spyder Concept.
After the official presentation we can now see it in flesh on the Geneva exhibition floor. We can tell you that the Spyder Concept runs on a 4.0 litre V8 that creates 420 hp together. That power enables the roadster to sprint from standstill to 62 mph (100 km/h) in just 4 seconds and will reach a topspeed of 181 mph (290 km/h).
Beside that the concept comes with a bright blue colour, without doors nor roof. That are three eye-catching but definately nice details. The designstudy that Wiesmann released here leans back to a history of years in building unique sportscars.
CEO, Friedhelm Wiesmann, said:
The very positive feedback from (potential) customers, partners and professionals makes us get the feeling of creating a future for this Spyder.
With that statement said, we can't wait for more to come from Wiesmann!