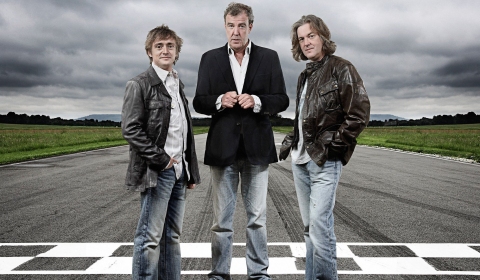 Top Gear Season 16 Episode 6 marks the end of the 16th Season of the British motoring show featuring Jeremy Clarkson, Richard Hammond and James May. In Episode 6 Richard finally gets to drive his childhood supercar heroes, the Porsche 959 and Ferrari F40, before handing them over to the Stig. Jeremy takes on one of the biggest challenges yet as he races the new Jaguar XJ against the sun, while James is in Houston to celebrate the moon buggy and test NASA's very latest space exploration vehicle.
Lord John Prescott, former Transport Minister, former Deputy Prime Minister and architect of the M4 bus lanedrives, drives the Reasonably Priced Car on the track and faces the searing heat during an interview with Jeremy Clarkson in the studio.
With this being the last episode of Top Gear Season 16, we found it a bit short. Top Gear was expecting that and shed some light on the short season.
Many of you will wonder why, discounting the Middle East special and the Christmas show that aired in December, this series was just six shows strong. Well, we're primarily funded by the licence fee and our pockets are not as deep as you might think, especially since the BBC has had to tighten its belt in recent years. With that in mind, we've plumped for a 'quality not quantity' philosophy to ensure the look and the scope of the show isn't compromised.
We hope you enjoyed this season of Top Gear and we are always keen to read your opinions about this Top Gear Season 16 Episode 6 or Top Gear in general in our comments!