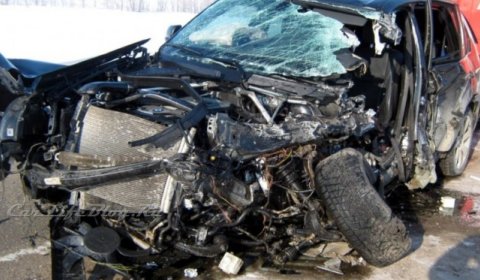 Not often you see the exact same car you are driving, in this case the drivers not only saw the same car they were driving they even had a head-on collission. The accident happened on the 21st of February on the Russian Samara Orenburg highway.
Two BMW X5s were driving in opposite direction. Suddenly one of them with a 35-year-old driver jumped into the oncoming lane and hit the other Bavarian SUV head-on. Despite the disastrous damage to both cars, it is worth noting that nobody died and that only one of the drivers had to be taken to hospital with some injuries.
This collision proves once again that modern cars can avoid fatal accidents without very serious injuries.
[Via Carlifeblog.ru]