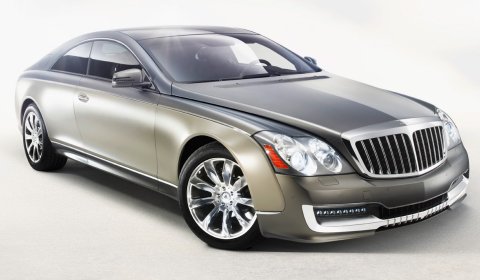 Tthe 81st International Auto Salon in Geneva is host to first public appearance of the Xenatec Coupe based on the Maybach 57 S. The customer-specified presentation of the car, which will take place in a specially constructed pavilion in the gardens of "La Réserve" Hotel on the banks of Lake Geneva, also marks its world premiere.
The coupe was configured by Xenatc designer Fredrik Burchhardt to customer specifications and then built exclusively for him. The paintwork on this one-off is a matte finish applied by hand in several layers to create a shimmering brass tone. The overall paint finish is completed by a delicate silver along the vehicle's flanks.
The interior is a combination of buffalo hide in non-dyed mid-brown and dark nappa leather in espresso brown. The complete setup is hand-stitched. The vehicle footwells are lined entirely in soft Alcantara finished in a warm blackberry tone. The headliner is finished in nappa leather and combined with a custom-built panorama roof.
The new Coupe will be powered by a V12 engine, is 5.7 meter in length and 1.98 in width, will pack 605hp which will move it to 100km/h from standstill in just 5.0 seconds and then propel it to a top speed of 275km/h.
The unique coupe is already for sale via Jameslist for a price tag of € 715,000 and available for customers around the world.