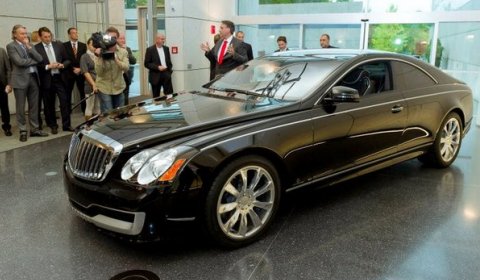 Saudi-based Auto Kingdom and Xenatec, the German-based special purpose vehicle manufacturer recently singed an agreement to produce a new generation of the Maybach 57 under the brand "Cruiserio coupe" in partnership with Germany's Daimler AG.
The production line of the new luxury coupe will build only 100 units for worldwide markets. The first "Cruiserio coupe" was recently unveiled in a ceremony at Daimler headquarters in Stuttgart.
The new Coupe will be powered by a V12 engine, is 5.7 meter in length and 1.98 in width, will pack 605hp which will move it to 100km/h from standstill in just 5.0 seconds and then propel it to a top speed of 275km/h.
The unique coupe is for sale via Jameslist for a price tag of € 715,000 and available for customers around the world. The luxury vehicle is currently on display in Riyadh, Saudi Arabia.