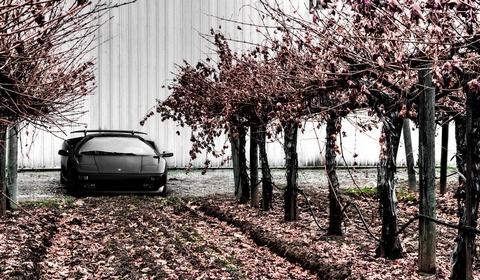 Our newest photo of the day shows a stunning all black Diablo VT, Lamborghini's flagship before the Murciélago was introduced back in 2002.
The first Diablo saw the daylight in 1990 and is a much loved Lamborghini. Let's hope that the Murciélago will also get that status after the official release of the upcoming Aventador LP700-4 in a few days.
Credit for the pictures goes to Alex Diaconou wherefrom you can find more of his work on his Flickr page!