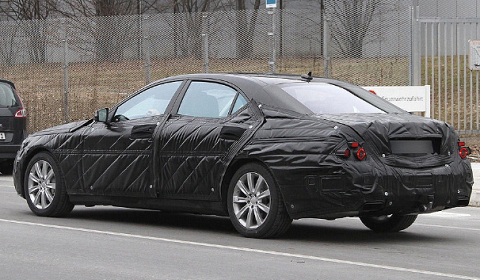 The current Mercedes S-class has been introduced in 2005 and received a facelift in 2009, but the lifecycle of this model has come to an end to make way for the 11th generation S-Class.
This next generation 2013 S-Class was recently spotted testing in Germany. Just like the new CLS, the new S-Class seems to have a more upright grille. Also, this car appears to be longer in length and has a slightly bigger wheelbase.
There isn't very much known regarding the engines, but these will of course be more fuel efficient. A plug-in hybrid S-Class is on its way, along with a full hybrid and of course the impressive V8s and V12s.
The S-Class is expected to be revealed in early 2012 with sales starting immediately after its debut making it a 2013 model.
More spyshots are available at eMercedesBenz.