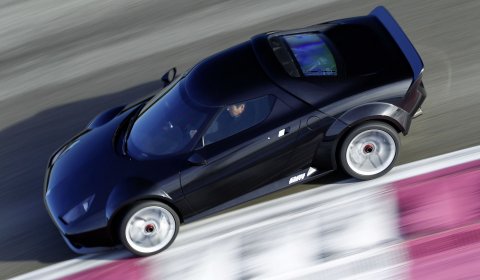 The release of the one-off new Lancia Stratos will have a follow-up. The supercar created by Pininfarina for German businessman Michael Stoschek will come in a small series production.
A total of 40 potential buyers have started their interest in the sports car and according to both the amount will increase over the upcoming weeks.
The estimated price of the Stratos will be around € 400,000 or $ 545,000, which includes € 100,000 for a Ferrari F430 donor car and € 300,000 for the conversion.
Stay tuned for more information on the exact limited number of Stratos cars to be build.