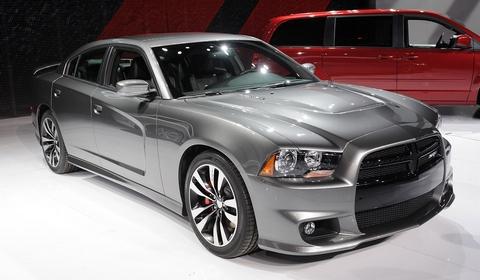 Next to the Challenger, the guys from Dodge also released a new version of their four-door sports saloon in Chicago. Ever since the introduction of the Charger most of us had their thoughts about this car, but when we saw this edition we left ours aside. A very aggresive looking family car!
The Charger SRT8 comes with a new 6.4 liter HEMI V8 delivering more horsepower and torque than the 6.1 liter HEMI V8 it replaces. Estimated power ratings for the 2012 Dodge Charger SRT8 are 465 horsepower and 569Nm of torque. Specific horsepower and torque numbers will be announced closer to the vehicle introduction. The standard paddle-shift technology joins the standard AutoStick on the floor shifter. Both are mated to the W5A580 five-speed automatic transmission.
More information on the vehicle click here!
[Via Autoblog.com]