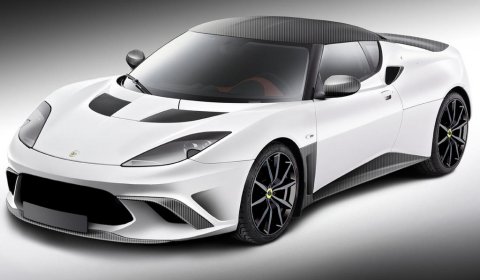 Lotus has released a press release which includes a new version of the Lotus Evora developed by German tuner Mansory. The vehicle shown here is not a highly over-tuned vehicle with a massive wide body kit and flashy colour setup.
The sports car only got an extensive carbon fiber bodywork, which includes a new hood, the front lower splitter and air intakes, hood, lower fender legs, mirror housings, roof panel, air intake vents, engine cover hatch, rocker panel skirts, taillight pocket surrounds, rear spoiler, and rear diffuser.
The UK sports car band is quite clear concerning the rumours on a new Evora facelift and the release of the Mansory Evora. Lotus states:
Let's be clear on this: contrary to media reports, what you'll see in Geneva is NOT an Evora facelift. It's a taste of the future of Lotus product customisation. Merely the first toe in the water and a showcase of the potential future.
The factory-approved customization and personalization program will be released at the Geneva Motor Show 2011.