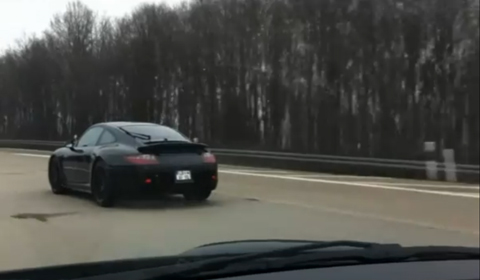 Our friends at GT3000 spotted two new Porsche 911 991 Carrera mule's being tested on the German Highways today.
Porsche is planning to use updated versions of the 911's 3.6 and 3.8 liter flat sixes in the new 991 series sports cars. They will also feature front and rear LED lights as standard, integrated torque vectoring system on all four-wheel-drive models and a faster-acting limited-slip differential on rear-drive 911s.
The next generation Porsche 911 also known as the 998 will be called the 991. The upgraded sports car will make its official debut somewhere at the end of 2011. We should see the large variety of versions on the roads by 2012/2013.
[Via NitroGT3000]