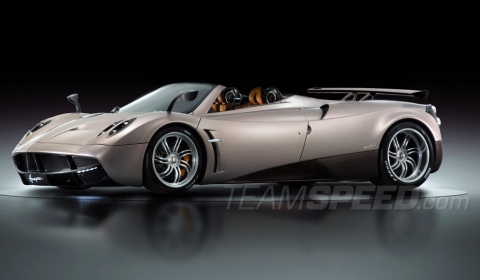 The world of renderings isn't new to us all. So it is quite understandable that people are starting to create new versions of the brand new Pagani Huayra. The hypercar has officially shown its face to the world today via a press release and the first video footage.
A member of Teamspeed used his skills to create a wonderful rendering of how the convertible could look like. Following the wide spread opinion about the coupe, tell us what you think about this Pagani Huayra Roadster.
Hi-res version of the picture can be found here!