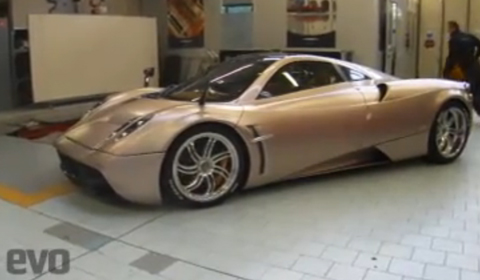 Just days after we got the first magazine pictures of the new Pagani Huayra, we spotted this video from Evo Magazine at the factory during a press unveiling. The video features a walk around and a sample of the sound track to this new Pagani monster.
We looking forward to see the Huayra in the flesh when GTspirit visit the Geneva Auto Salon 2011 in March.
Photos from this visit will be released in Evo Magazine, available on February 2nd 2011.
[Via Evo]