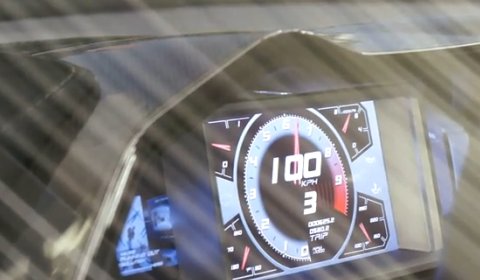 The Lotus line-up of brand new concepts and sports car is extensive and long. The 2013 Lotus Elan concept is one of the vehicles to be revealed in the upcoming years.
A new video was made by a YouTube member showing the dashboard in action. You clearly see the center screen with all the important information like speed, gear selected, oil and water temperature, trip computer and petrol level gauge. Next to the center display you see a display showing all available music in an iTunes-style cover flow. Scrollng through the CD covers and selecting one of them will start the playback of the corresponding record.
The new 2013 Lotus Elan concept is a two+seater, mid-engined sportscar powered by a 4.0 liter V6 engine capable of sending 450hp and 465Nm of torque to the rear wheels. The 2013 Lotus Elan weighs 1,295kg and is equipped with a seven-speed DCT transmission.
[Via Zercustoms]