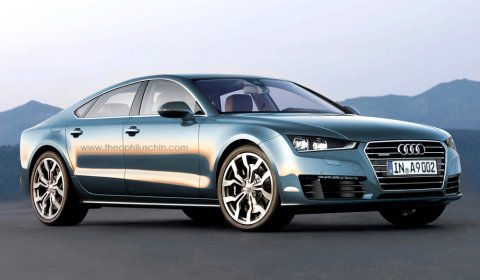 The release of the Audi A9 have not been settled yet. We have reported about that two weeks ago. Still we think Audi is planning a luxuriously equipped coupé-like saloon called the A9. The new vehicle would enter the same market space as the Porsche Panamera, Mercedes-Benz CL and the upcoming BMW GranCoupé concept.
Automotive manipulator Theophiluschin created two interesting renderings and revealed them today via his website. If the Audi A9 would look like this, would it be a succesfull sporting sister model to the third-generation A8? Please give the answer to this question in the comment box below.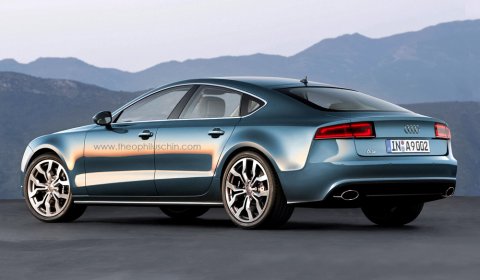 Click here for hi-res versions of the pictures; picture 01 and picture 02.