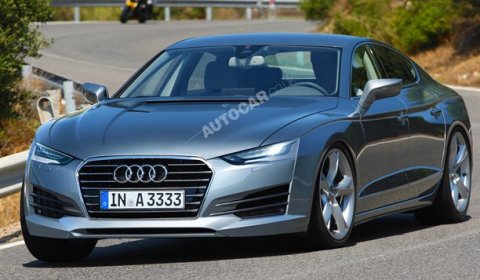 Audi is planning a luxuriously equipped coupé-like saloon called the A9. The new vehicle would enter the same market space as the Porsche Panamera, Mercedes-Benz CL and the upcoming BMW GranCoupé concept.
An Audi insider revealed to AutoCar that the project isn't officially confirmed for production, but work is progressing on the business case. The lightweight structure and the air-sprung chassis it supports are based on those already used by high-end A8.
Secondly, the A9 should provide a suitable basis for a production version of Lamborghini's spectacular Estoque concept car. In a similar move undertaken with the R8 and Gallardo, Audi and Lamborghini are looking towards the A9 and Estoque to have a sufficient production commonality.
While the A9 is planned to compete alongside the CL and Panamera, the Estoque will be priced further upmarket, where it is set to square up against the Bentley Continental GT, Aston Martin Rapide and a successor to the Ferrari 612 Scaglietti.