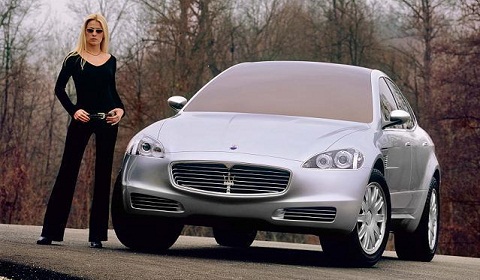 Sergio Marchionne, CEO of the Fiat-Chrysler group has unveiled a few details about Maserati's future indicating that an SUV will be on the market for 2012 alongside several other key products. The low-key announcement came at this weeks Detroit Motor Show during a radio interview with journalists.
The SUV will most likely be built on a Jeep platform with the Grand Cherokee being the most obvious example. The car will be manufactured in the US alongside other Jeep models and should be ready for market in 2012. The platform will be significantly different to the Grand Cherokee though, spawning a new seven-seat luxury Jeep model alongside it.
Marchionne revealed that the SUV will have Ferrari power either in the form of a V8 or V12 power unit. Price will likely be in the € 70 – 90,000 range.
Maserati also have plans for a Quattroporte replacement and a smaller saloon to compete with the BMW 5-Series and Audi A6.