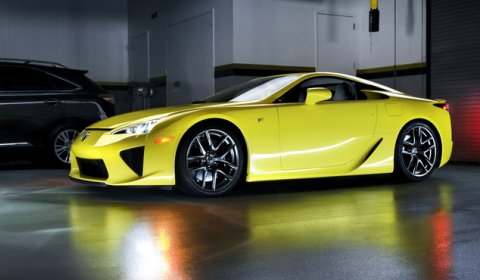 We have experienced the wonderful potential of the Lexus LFA in Monaco last year. The release of the first production-ready vehicles onto the streets of Europe, US and Japan should start this year, but up that moment we have to look at pictures and videos made from a small number of vehicles available for the press and events like the Detroit Motor Show.
The yellow Lexus LFA in the photoshoot below was revealed during the 2011 Detroit Motor Show last week. The vehicle is similar to the white, red and black versions we saw before, only the color differs.
The pictures were made by NY-P.com Photography.
[Via Teamspeed]