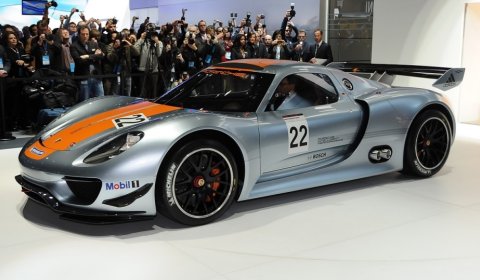 The main highlight of the 2011 Detroit Motor Show was the release of the Porsche 918 RSR Hybrid. The responses and comments to the videos on our YouTube channel and the posts on our front page show that Porsche has created something really special. Something really using the heritage of the 917 racer as a basis for the future.
MotorAuthority.com created a nice set of live pictures shown below in a gallery. The pictures show the debut of the car in Cobo Hall at the American motor show.
More information on the 918 RSR can be found here.