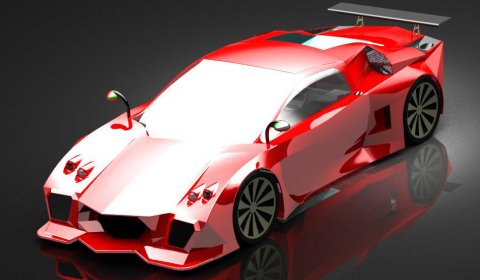 Maybe you remember this sports car from Italy. It is called the Tirrito Ayrton S and it was one of the most 'special' designs are the Top Marques 2010 show. The guys from Tirrito will be back this year at the 2011 Monaco event with a special edition.
The new version is more powerful, lighter and in a nutshell faster. They have further improved the drag coefficient and the settings of the car to increase the aerodynamics. The Ayrton R is a limited edition targeted at a select group of drivers.
The limited edition even got an unique color setup shown on the picture above. What are your thoughts on it? Less overkill this way?