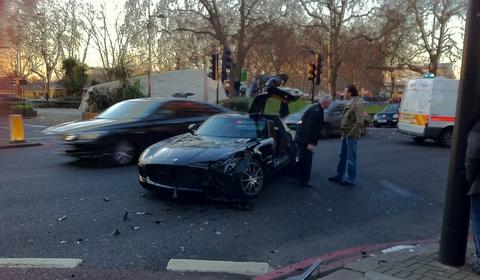 This must be one of the first Mercedes-Benz SLS AMG's which crashed. At least one of the first we see on a picture.
The crash happened in London, when the SLS collided a Vauxhall Astra heading into Upper Brook Street.
What exactly happened isn't known, but bystanders say that one jumped the lights.