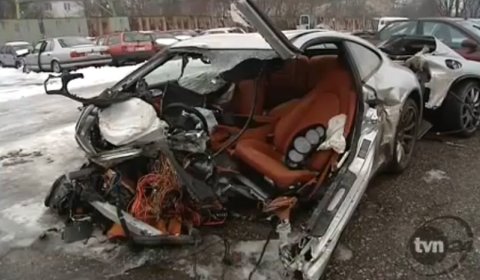 Last Friday a 2009 Porsche 911 Carrera 4 crashed in Poland. Everything happened after 19 o'clock on the streets of Krakow Lublańska. A 18-year-old driver lost control of his sports car and hit a road sign.
The driver had two broken legs and some minor injuries. He was taken to hospital. On the other hand, the car was not so lucky.
More pictures can be found here.