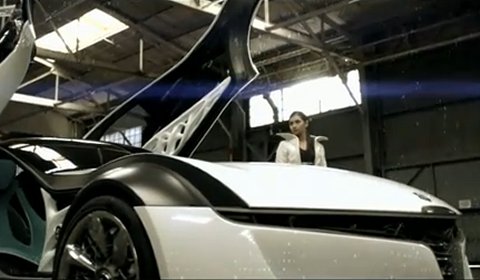 A new special commercial has been released showing the Bertone Pandion Concept. The Italian maker Bertone unveiled the Pandion concept car at the 2010 Geneva Motor Show.
The concept pays tribute to Alfa Romeo's centenary and its name comes from the animal world, as Pandion Haliaetus is the scientific name for an Osprey: a sea hawk that nests and lives in coastal areas. Pandion is powered by a 4.7 liter, 450hp eight-cylinder Alfa Romeo engine.
The doors that stretch from front to rear fender open up 90 degrees and stretch out 3.7 meters into the sky when fully opened.