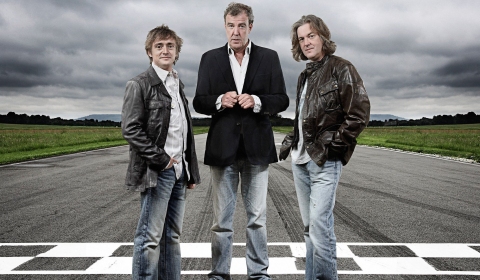 Top Gear is back with a new episode – number 7 – finally ending season 15. Jeremy, James and Richard are back in the United States. They travel from North Carolina to New York.
On their last American road trip, the boys drove cars bought for $ 1,000. This time they get to travel in a little more style with the Ferrari 458 Italia, Mercedes Benz AMG SLS and Porsche 911 GT3.
The Director of Trainspotting and Slumdog Millionaire, Danny Boyle, is the Star in a Reasonably Priced Car. Oh and The New Stig is Tiff Needell.
In less than 15 minutes the program airs on BBC2. So prepare yourself quickly and tune in on the British car show!