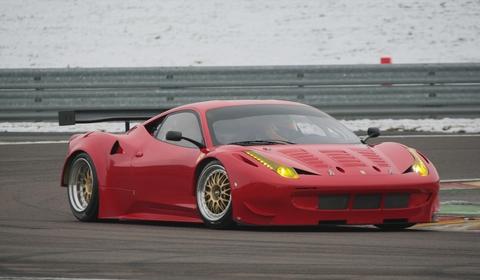 From the very first moment Ferrari introduced the 458 Italia every single Scuderia fan loved the car. When they then showed the 458 Challenge a few weeks ago in Bologna people were enthusiastic. But more is always better, and that's exactly what the guys from Maranello must have thought when they created the 458 GT2 racer!
Replacing the F430 GT2 this new 458 GT2 will have to prove itself, because its predecessor has been a very successful race car with victories in both the American Le Mans Series and the FIA GT Championship.
Official details are to be released later but what we know is that the power including ACO mandated restrictors is around 470bhp converted to the wheels via a six-speed paddle shifter. The output is 100bhp less than the 458 Italia street car and 30 less than the 4 liter engine in the F430 GT2. Total weight is rumoured to be around 1,245kg (2,745lbs).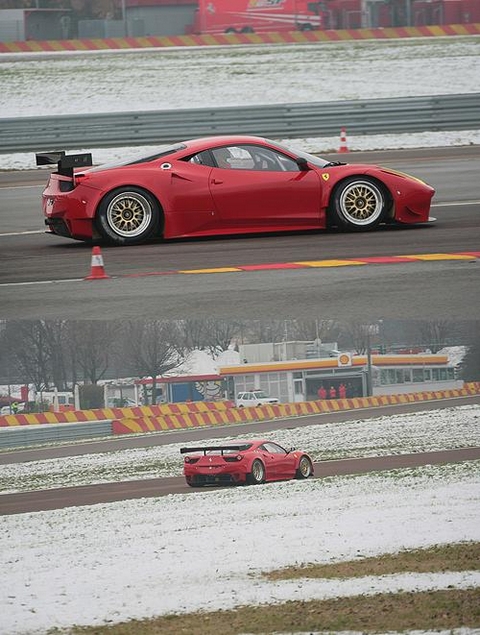 [Via Autoblog]