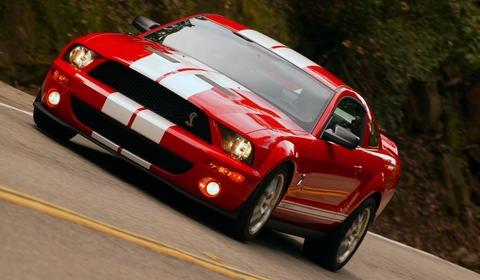 Ford's 2011 Mustang Shelby GT500 – limited to only 5,500 pieces – has been sold out over the past few months. A new 2012 edition is being developed as we speak. A complete set of details aren't known yet, but a leaked ordering guide confirms the release next year.
There will be some changes and upgrades between the two series. The 2012 Shelby GT500 will be available in both coupé and convertible with a price starting around $ 50,000. Options like Recaro leather sports seats and a glass roof will increase the price rapidly.
Under the hood changes are absent. Ford keeps the 5.4 liter supercharged V8 producing an output of 550bhp together with 510lb-ft of torque.
Stay tuned for more regarding the 2012 Ford Mustang Shelby GT500.