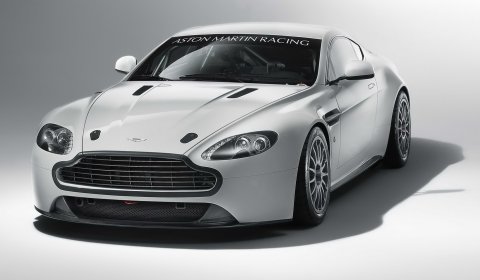 Aston Martin has launched an update for its Vantage GT4 racing car. The 2011 model gets enhanced aerodynamics and increased downforce. The 2011 GT4 is closely based on the V8 Vantage road car sharing the same aluminium chassis, base engine and suspension.
The new aerodynamic package includes a new front splitter increasing downforce and directing cooling air to the brakes and radiator. At the back, Aston Martin added the V12's larger boot lip. The 2011 racer also gets a new carbon fiber diffuser and rear underfloor.
On the technical side Aston Martin is also offering as a first the option of a race-developed Bosch ABS and traction control system specifically calibrated by Bosch Motorsport for the Vantage GT4.
The new Vantage GT4 can be used in the Aston Martin GT4 Challenge in Great Britain, European GT4 Cup and all other series with a GT4 class.