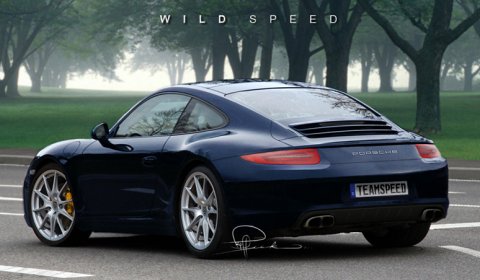 Teamspeed member Wild-Speed is back with a new rendering showcasing the upcoming Porsche 911 998 Series. The picture of the rear follows an initial rendering of the front of the new sports car.
I took another shot at the new 991, again based on the latest spyshots. I guess that Porsche will use some influences from the 918, very 918ish looking lights, and with this new (hump)spoiler(which also remind me of 918) this seems kind of logical.

I believe this could be Porsche's new design language as the upcoming Boxster model will also have that sort of spoiler on the back.
Thanks to Teamspeed member Wild-Speed for the photo!