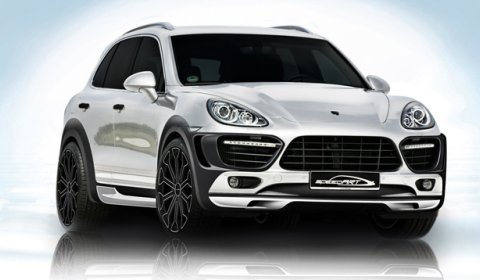 German tuner SpeedART has teased their brand new package for the second generation 2011 Porsche Cayenne ahead of its official debut at the Essen Motor Show 2010. The package named SpeedART Porsche Cayenne Titan Evo includes a wide variety of tuning parts.
The pictures show that the SpeedArt Cayenne got a brand new front, side and rear exterior trim. The exact characteristics are unknown at this stage, but we will have more information in a week's time. Additionally, we also spotted a new set of rims resembling the rims of the Porsche 918 Spyder Concept revealed at this year's Geneva Motor Show.
On the technical side SpeedART outfittes the SUV with a new exhaust system and a performance upgrade. The Porsche Cayenne Diesel receives 50 extra horsepower, the Hybrid 70hp, and the Turbo 100hp and 150Nm of torque.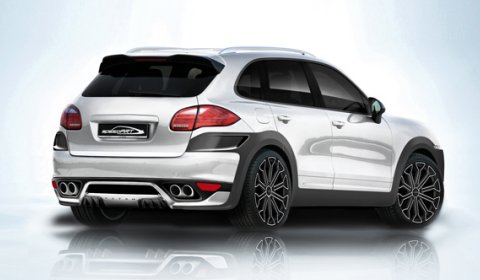 [Via Autogespot.com]