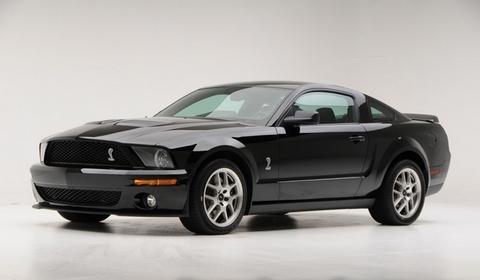 You don't get the name 'muscle car' for nothing which must have stimulated Shelby and Nelson Racing engines to create this prototype Mustang GT500. The engine got a pair of twin turbo's resulting in a stunning 1,000bhp output. When Nelson racing does not directly ring a bell, we can tell you they've done several great jobs before with cars like the MT900S which was based on a stock Mosler.
Code Red, the current nick-name of the prototype, breaths through a heavily modified 5.4 liter V8 having twin 61mm Turbonetics turbochargers along with a dual fuel system that includes cells for both race and street gas as well as an electronic boost controller that can vary boost for each gear.
If Shelby offers a production of this TT GT500, expect plenty of other goodies to be included like 14 inch brakes, Shelby/Eibach adjustable suspension system, 10-point roll cage, … .
Prices aren't released yet but that can't be the reason to not try to break a record on a quarter mile sprint!