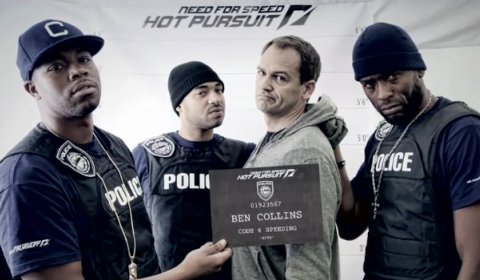 EA Games is planning the release of the new Need For Spreed Hot Pursuit, the latest version of the video game. The video below shows a new commercial featuring a live police chase between Roll Deep and the driver formely known as The Stig, Ben Collins.
In the new Need For Speed Hot Pursuit, Ben Collins is being chased while driving a white Porsche 911 GT3 by Roll Deep, dressed as cops, and driving two Lamborghini police cars, a Murcielago and a Gallardo.
The Need For Speed Hot Pursuit game will be released on the 19th of November.