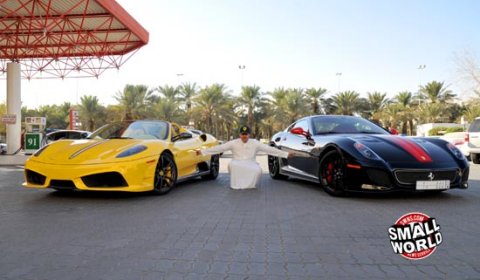 Maybe you know the story behind the 21-year-old Saudi Student Dhiaa Al-Essa who had more than 30 supercars. We can inform you that he spend over £ 600,000 on two new Ferraris, taking his total supercar collection to 33.
The first sports car is a Ferrari 599 GTO costing £ 345,000 and the second one is a £ 255,000 Ferrari F430 Scuderia Spider 16M – number 499 of 499 to roll off the production line in Maranello.
The engineering student said:
I've been so excited about the Ferrari 599 GTO – I have had to wait six months for it to arrive. It's a limited edition car with more technology that pretty much any other car in the world – and it's the fastest ever Ferrari. My favourite car used to be the Mercedes McLaren SLR but now it's the 599. It's the best ever, simply amazing – I love it.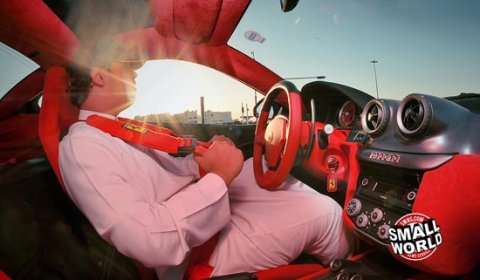 Dhiaa's latest purchases are not the final deal. A handful of new exotic cars set to be delivered to his Riyadh mansion over the next six months. Two £1.6 million hypercars – a Koenigsegg Agera and the world's fastest car, a Bugatti Veyron Super Sport – and a £ 350,000 Ferrari SA Aperta will be heading to his place early next year, same goes for the replacement 458 Italia that got destroyed by fire at a Heathrow Airport warehouse depot.
Any suggestion which car he should add to this collection? There is no Pagani in the list yet.
You can check out his collection here!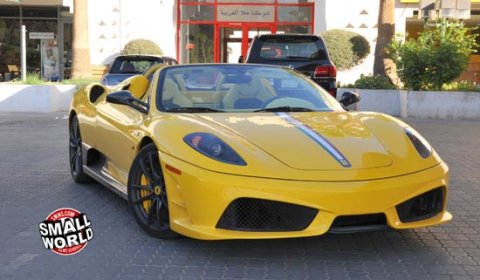 [Via Smallworld]