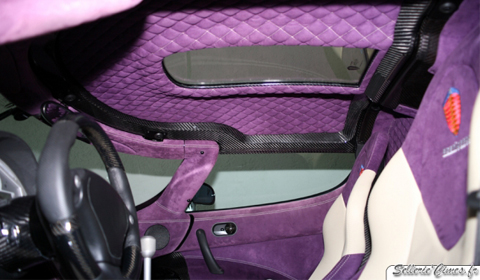 Today we came across pictures of a Koenigsegg CCX with an interior that definitely falls into our overkill category. The CCX's exterior is finished in purple carbon fiber parts, which in our opinion makes it stand out for all the correct reasons. 
Unfortunately the same can't be said for the interior, where its purple and cream Alcantara combination stands out for completely the opposite reasons.
The CCX was on display at the Carugati Automobiles showroom, where it is currently for sale at CHF 730,000, which works out at $ 734,000 / £ 461,000 / € 530,000
Tell us your thoughts on this unique CCX below!
[Via sellerie-cimes.fr]