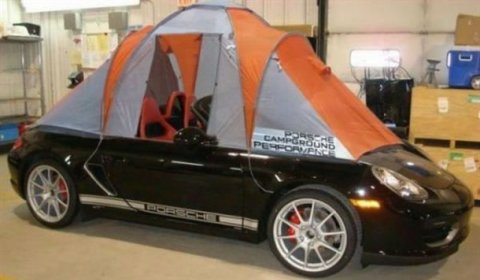 The spree of brand new Porsche models continues with this new version of the Porsche Boxster Spyder. The name Caravelle refers to the widely known T3 and T4 VW fans from the 80's. Porsche decided to develop the sports car as part of the Porsche Campground Performance department after their take-over by the VAG Group.
To celebrate this, they decided to come up with a vehicle that shows the heritage and outdoor characteristics of Volkswagen combined with the sportiveness and versatility of Porsche. Two German brands showing what they can do best, develop cars that look the same at first look, but differ on unique aspects.
This is the first spyshot, stay tuned for more!
(Of course, this is a hoax, my friends. The picture comes from our forum ;) )