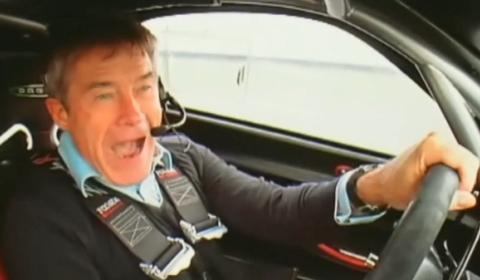 A 6.0 liter V12 engine producing 750hp and 710Nm of maximum torque, a racing setup, a massive big wing, ultralow front splitter, sticky racing tires and twelve traction control settings. All this combined in one package. Mr. Pagani called it the Pagani Zonda R and Tiff Needell from the British TV program Fifth Gear got the option to race it on a British track.
One of Tiff's quotes:
All days should be like this, thank you Mr. Pagani!
[Via Autoblog.nl]