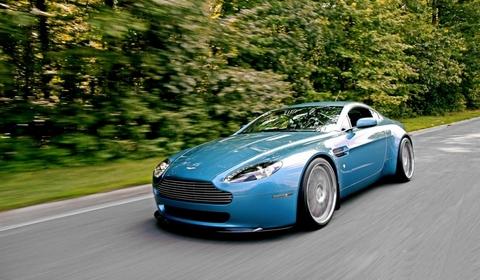 About a week ago we bought you the news that Aston Martin is the coolest brand in the UK. Over the Atlantic Aston Martin's are also very popular and that's why many owners try to differentiate them from others. This V8 Vantage shown here has become a real piece of art.
The exterior has a special blue paintjob, D2 Forged VS1 wheels, a Vantage Collection V2 rear diffuser and a Vantage Collection V1 front lip. Inside you'll find Vantage Collection custom floor mats together with Piano Black upper door panels. Besides that, the suspension has been tweaked by adding H&R Springs.
Last but not least the owner has modded the engine with RSC air filters, 200 cell cats, a sport exhaust and an ECU tune. We think this is simply stunning and to reinforce it we have added a small gallery and a video of the car below!
[Via L4P & Secretentourage]