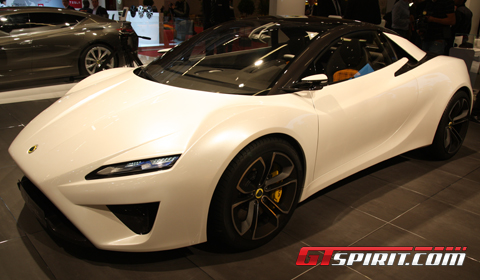 A complete line-up with brand new sports cars was showcased at the Lotus stand. The brand new 2015 Elise is one of five new concepts revealed by the British brand. The two-seater, mid-engined, rear wheel drive sports car is powered by a 2.0 liter four-cylinder petrol engine with a start/stop option.
The engine produces 320hp strapped to the Elise's 1,095kg chassis. This is enough for a 0-100km/h (62mph) in just 4.3 seconds and a top speed of 270km/h (168mph).
We have to wait until early 2015 before the sports car reaches its official status. Expected price is £ 35,000.