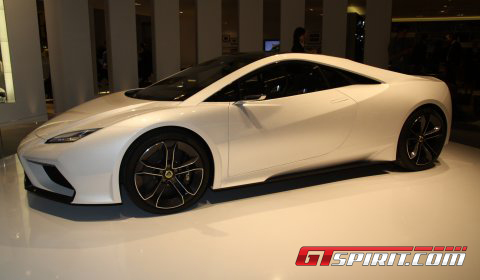 To great surprise Lotus plans to bring back the Lotus Esprit. The new Lotus Esprit was presented at the Paris Motor Show just moments ago at a packed stand where attention was shared between no less than four new sports cars wearing the Lotus badge and one city car concept.
The new Lotus Esprit packs a 5.0 liter V8, good for 620hp and 720Nm of torque. As you'd expect, Lotus have engineered a light frame ensuring the car weighs just 1,450kg. The results are supercar worthy: 0-100km/h (62mph) is achieved in 3.4 seconds and the top speed of the Lotus Esprit is 330km/h.
Production will commence in 2012 and the first customers can expect to take delivery in 2013 after writing a cheque for the 110.000 GBP asking price of course. Here are the first pictures of the 2013 Lotus Esprit.