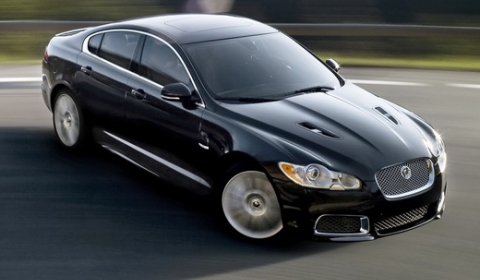 The first initial details of the updated 2012 Jaguar XFR have emerged via WorldCarFans. The XFR was spied while testing.
The most important change is a different look. The 2012 Jaguar XFR has a new front fascia, new grille and re-styled front bumper. At the rear the vehicle some additional updates have been added as well.
It is uncertain what other changes will be incorporated into the vehicle.
Stay tuned for more!