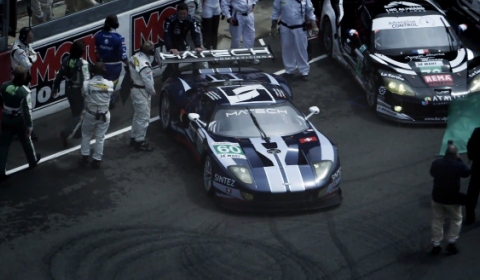 Matech participated in Le Mans this year with two Ford GTs. Neither car finished the race, but on their first try both cars finished ahead of some much more seasoned competition.
Below you can watch the trailer for a movie Matech is working on called "REBORN".
Check our website soon for the full footage from Matech!