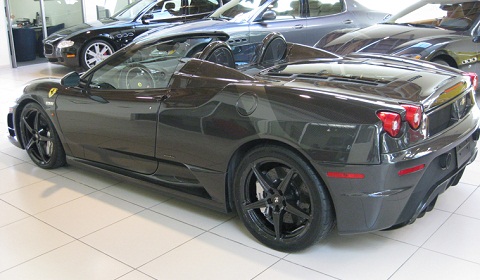 Thanks to Teamspeed we can show you what we know think is the most expensive 16M on the market. This fully carbon fibre 16M was commissioned by a previous owner from Ferrari's bodywork specialist Carrozzeria Zanasi. It's now being offered for sale at Ferrari Beverley Hills for a staggering $ 650,000. All exterior panels have been manufactured from carbon fibre.
Other options on the car include a Titanium exhaust by Tubi, a redesigned alcantara and leather interior, Sat Nav, front and rear view cameras and carbon fibre factory designed wheels.
If your interested, follow this link to the webpage. Let us know what you think below!