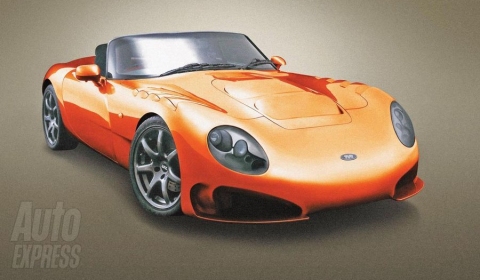 TVR is still not back on track, but the company is working on the release of a new roadster with a Corvette V8 engine. AutoExpress revealed a rendering of how the vehicle could look like.
So the story is still ongoing. TVR bosses had been in talks with FMS, the owner of Gullwing – which produces a modern-day Mercedes 300SL – but were unable to agree terms. The two parties had been working towards a joint venture, which would have seen the emergence of a powerful new roadster.
This car was designed by TVR man David Martin, who based himself at the Gullwing factory in Germany to build a prototype.
In the end the deal was off and it now seems that the TVR is being build back in the UK.