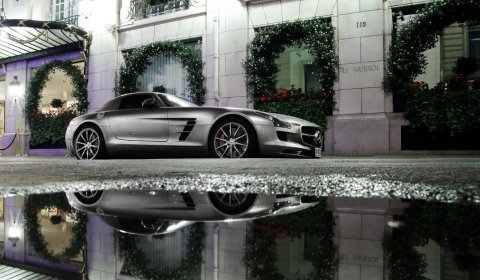 Our latest photo of the day is this Mercedes-Benz SLS AMG parked next to Hotel Le Bristol in Paris after a rain shower has hit the French capital.
We do not know who made the picture, but he did a wonderful job!
High version of the picture can be found here!