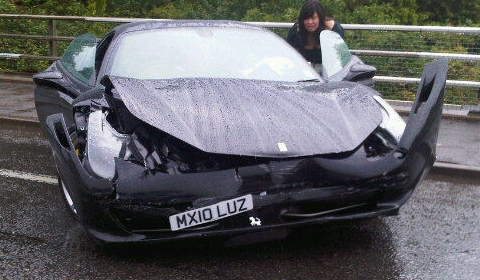 The amount of crashes involving the Ferrari 458 Italia can hardly be counted on two hands. Today, we report about another car – this time a black one – which crashed in the UK. The 458 was hired by the unlucky driver at Ecurie25 rental company.
The sports car was facing the wrong way on the roundabout over the A404 near Marlow. Looks like it might have had small problems with the slippery road and bad weather conditions.
Small request! Can people please stop crashing this Italian sports car?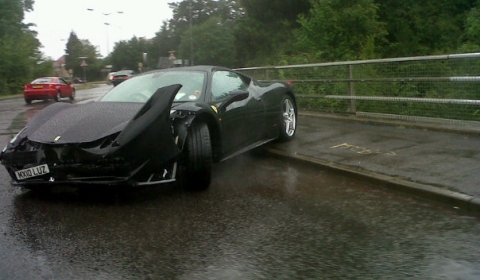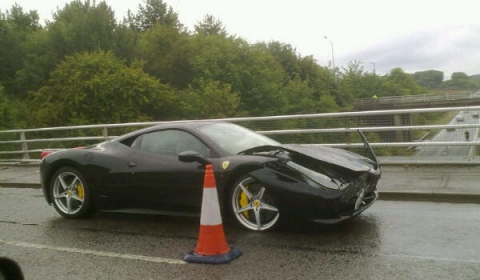 For more information on the rental company and the specific car click here!